BindBox Ecosystem Architecture
BindBox Ecosystem
We have carefully designed each piece of BindBox so you can create, scale and maintain quality backends in the shortest possible time. We provide you with all the layers and tools you need in one place.
Increase your productivity by using BindBox and you will benefit from:
A ready-to-use development environment
Automatic infrastructure scaling (serverless)
Automatic and instant deploy
Easy maintenance
Less time to launch your product to the market
With BindBox you just have to capture the business logic in the editor and connect your web, mobile, another API or whatever your imagination says to our API Cloud. You have broad compatibility with all current user interface (UI) frameworks:
General View
The Data Diagram allows you to understand how the models are related to each other; the full schema.
If you are an architect or software modeler you will know how difficult it is to keep the schema documentation in sync with its implementation.
In BindBox the implementation and documentation are one.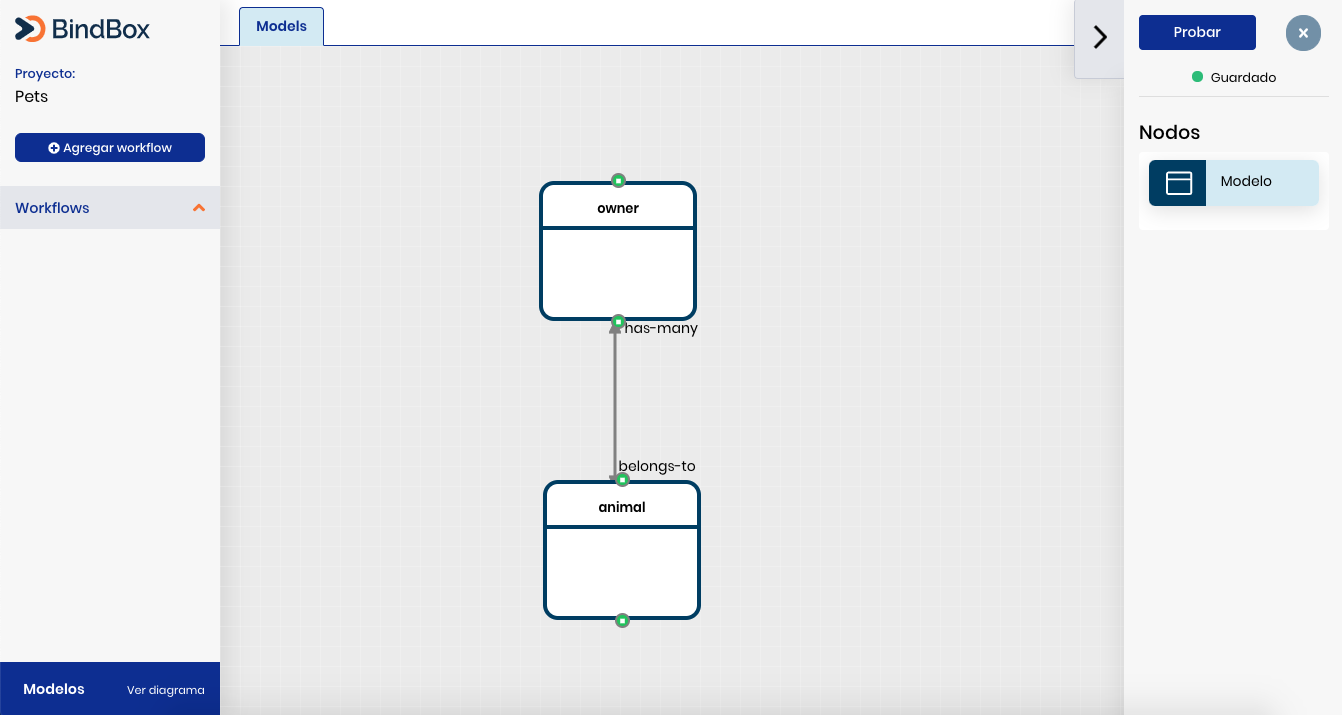 Attributes
Managing the attributes of your models is a simple task. Add, edit and delete through a simple form.
We support:
Primary key (PK) with UUID v4
Unique attributes
Primitive types: Integer, String, Boolean, Date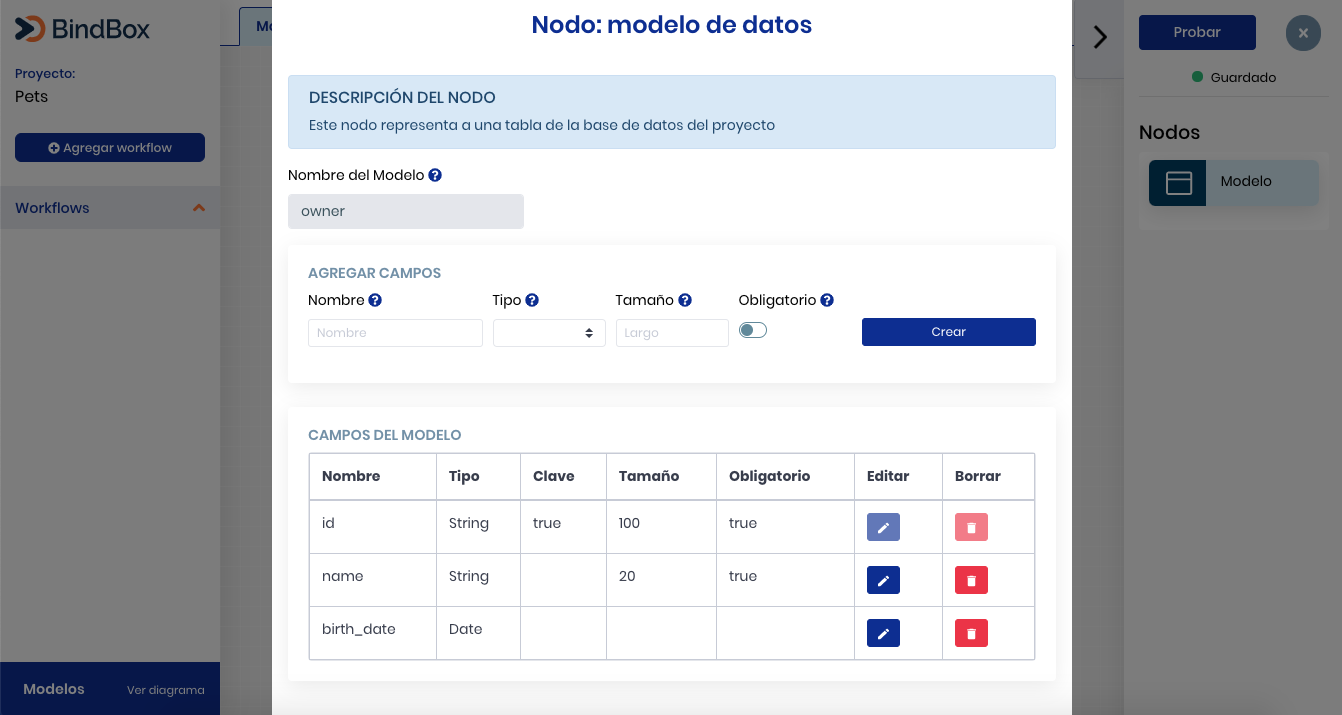 Associations
Model association support is simple, powerful and intuitive. You just need to express the type of association you need:
One to one
One to many
Many to many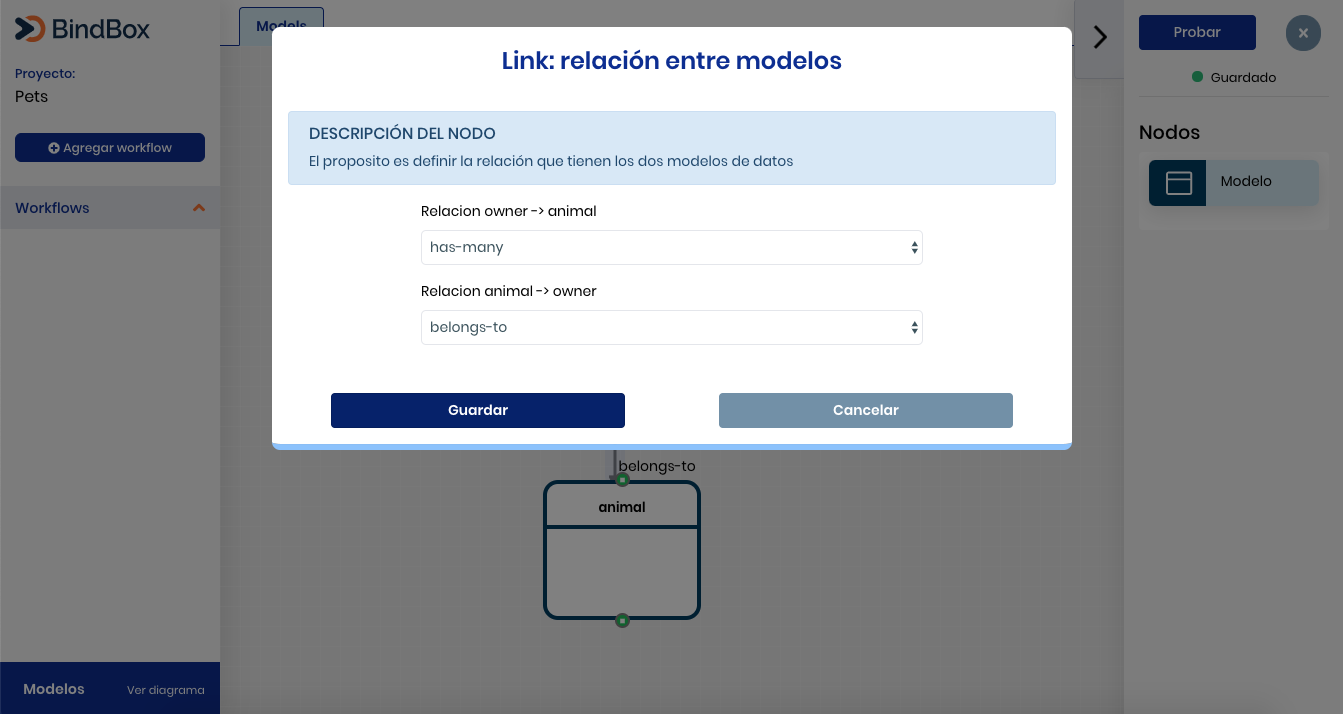 DB Reading Example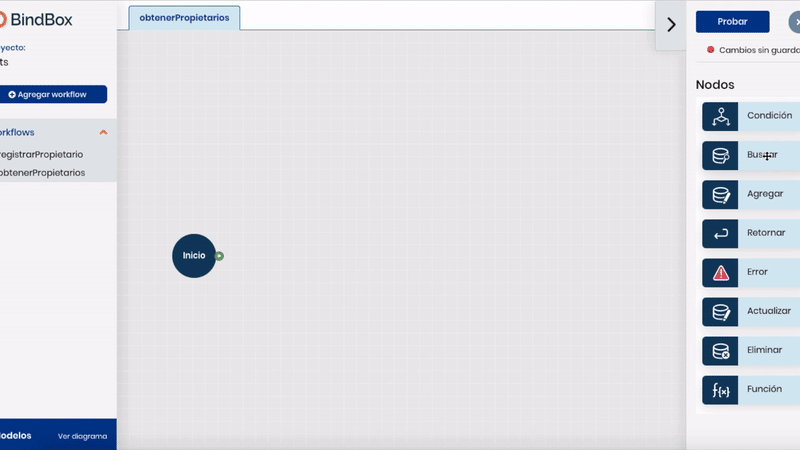 Business logic
Put business logic in your workflow without coding. It will be natural and fluid.
Powerful Nodes
You have powerful construction nodes that allow you to perform CRUD operations, data subscriptions, authentication and much more.
Self-documented
In BindBox the implementation and documentation are one. The entire development team will be able to look at a workflow and know what it does in each of its parts.
Example of Use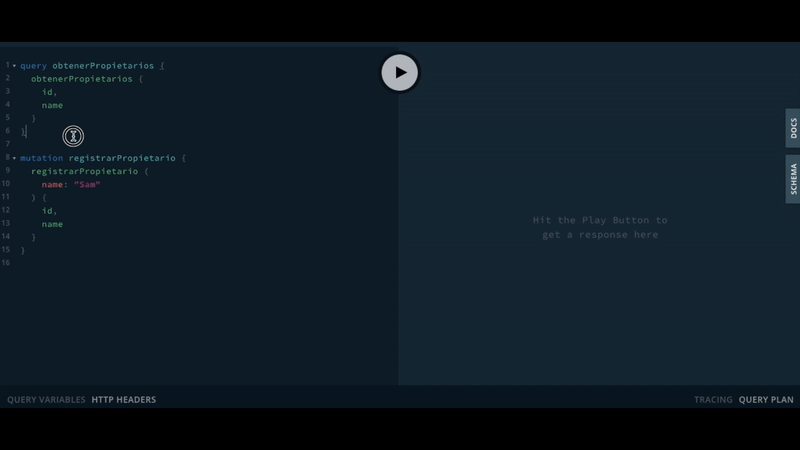 Auto deployment
You'll save countless hours of setup and waiting thanks to our seamless automatic and instant deployment process.
Serverless
Forget all the headaches of configuring, scaling, and maintaining your IT infrastructure. BindBox will take care of everything for you.
Easy integration
Connect any client you want to our GraphQL API, be it Web, Mobile, another API and more.